Who we are
We are a body encompassing different actors and networks that are extremely diverse in nature: local and regional authorities, organisations, companies, resource centres, research and training centres, researchers, trainers and structures.
We have been brought together by the conviction that ecological redirection with organisms willing to share their experiences and focus on redirection is the key driver towards sustainable societies and territories to bring forth change in great scales.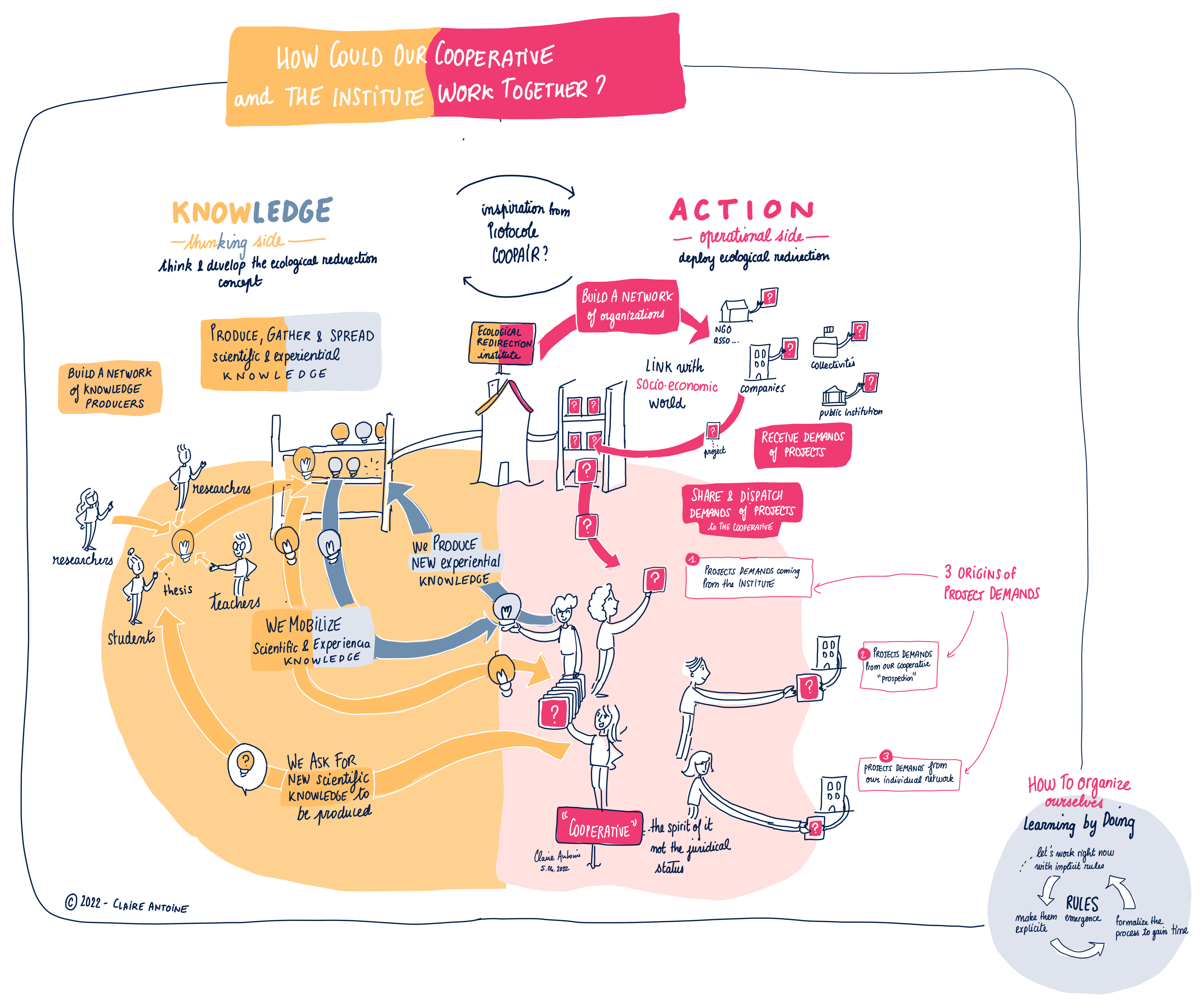 (Claire Antoine, 2022)
We are powered in two directions the knowledge and action sides.
Our actions are being made clearer over time with the contributions of all the allies. We believe in learning by doing. This is the best discourse of action:
To produce, gather & spread scientific & experiential knowledge and put forth service of territories whatever they maybe in redirection, by supporting them by mobilising the capacities and resources of the members.
To build together a learning community and a network of organisations to link with the socio-economic world. This will constantly enrich the common heritage by pooling knowledge from each other.
To propose as an institute models in resources, governance and community, in order to increase the achievability of scale and impact of territories wishing to redirect.
To focus on training and engineering of the management of systemic change at every level and with as many individuals where we will constantly feed a new way of thinking.